F A H I M A   F A T T A H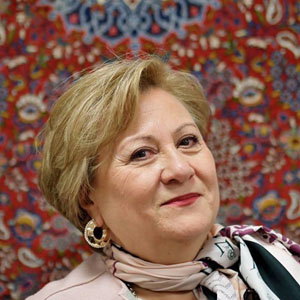 Oils/Acrylic
Culture is the way of life to a society with its distinctive spiritual, materialistic and emotional features. Beauty is the gift of God to Humans and nature. Reflection of these components form the back bone of Fahima Fattah's paintings.
Borned in Baghdad, Iraq and graduated from the University of Baghdad. Currently works from her art studio in Oakville, Ontario.
Her art works have been exhibited in many countries since 2005. Some of her paintings are displayed in international hotels such as St. Regis Abu Dhabi, offices and homes. Several Medias from different countries covered her art works in many occasions.
Sometimes she depicts her characters faceless because she believes that everyone is a closed book with a hidden side not seen by others.